Today, March 8, is International Women's Day (#IWD), first celebrated in 1909. While too many women all over the world still suffer from violence and rights abuses, it is important to recognize the amazing work Indigenous women are doing to make change happen. They are movement builders, system shakers, stewards of ecosystems, community caretakers, and working towards a transformative, equitable, and just future for all of our relations. 

On this International Women's Day stand in solidarity with women as they fight to assert their rights. Join us in this action to honor, uplift, and resource Indigenous women's leadership, so that next year we will have even more to celebrate! 
 
1. Read our issues of the Cultural Survival Quarterly devoted to Indigenous women.
2. Read our white paper on Indigenous Women in Climate Change Solutions

3. Celebrate some of the amazing Indigenous women working to make change happen around the world.  Share their inspiring stories #IWD2022 #IndigenousWomenRising
Katrina Esau is the last remaining fluent speaker of N/uuki, a language spoken by Indigenous San Peoples in South Africa. Along with her granddaughter Claudia Esau, they are working to revitalize N/uuki.


Deidre Jantjies (Khoisan), a film producer, is working to ensure that more of South Africa's 35 Indigenous languages are showcased, normalized, and revitalized.

 
Monica Coc Magnusson (Q'eqchi Maya) is Cultural Survivlal's new Director of Advocacy and Policy and the first Indigenous woman from southern Belize to be called to the Belize Bar. En español

 
Sage and Raven Lacerte (Carrier/Lake Babine Nation) from Canada are working toward Indigenous empowerment and rematriation. En español



María Mercedes Coroy(Kaqchikel Maya) from Guatemala is inspiring youth to be proud of their Indigenous heritage. En español.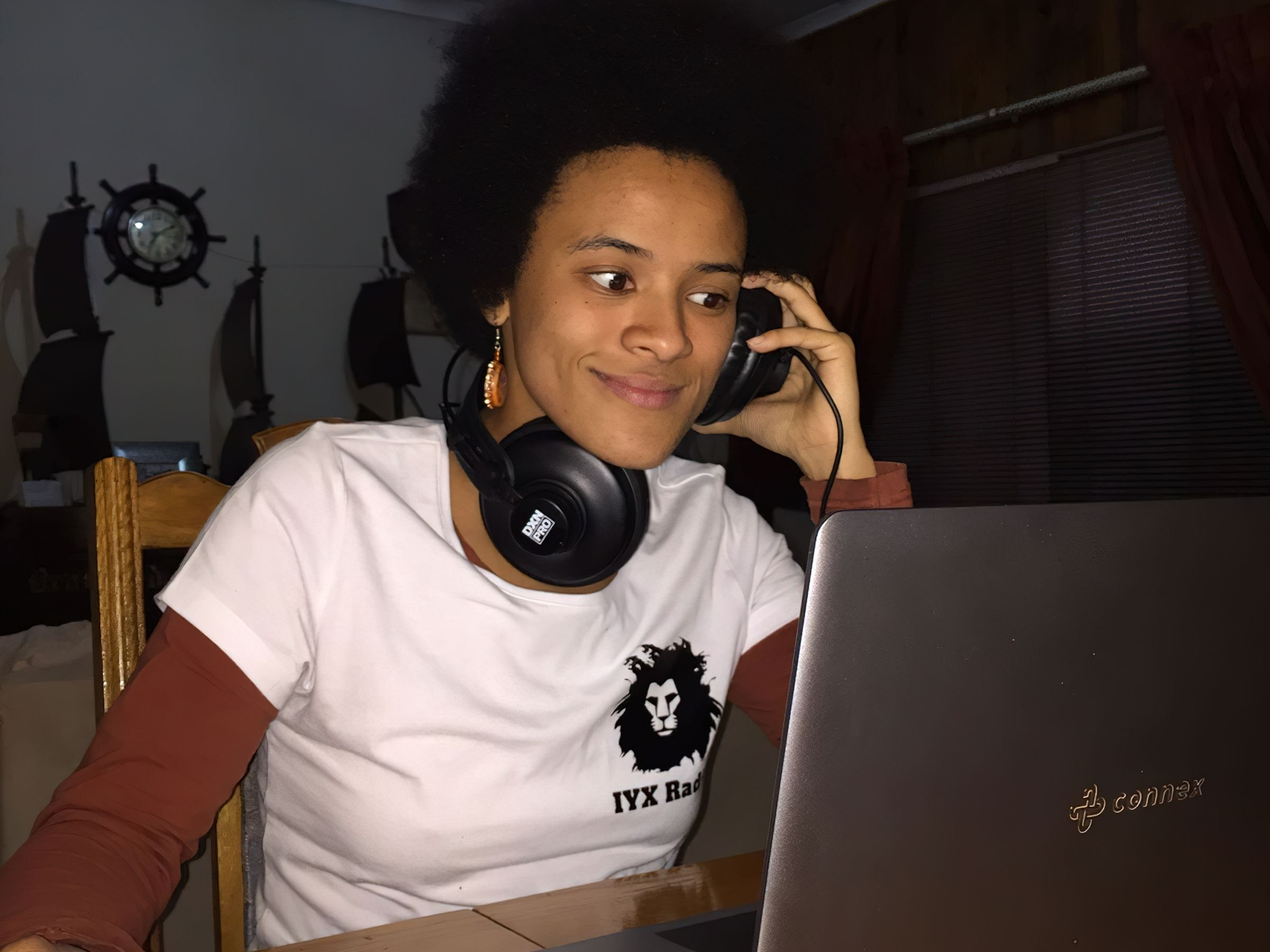 Sharri Cannell (San) from South Africa is IYX Africa's Director, a Cultural Survival Indigenous Community Media Youth Fellow, and manages IYX Radio, a revolutionary station run by Indigenous youth. En español



Carolina Trayen Rain Ancan (Mapuche) from Chile andLorena Jamioy Tisoy (Inga-Kamëntsá) from Colombia are CS Indigenous Community Media Youth Fellows working to document the knowledge of their Elders. En español



Daunnette Moniz-Reyome (Umoⁿhoⁿ Tribe) from Turtle Island is working to expand Native American representation. En español

Amy Brown (Khoe) from South Africa is breaking down barriers to gain visibility for Queer People of Color. 



Butterflies In Spirit is a dance group that advocates for justice for MMIWG families and builds awareness of the violence against MMIWG based in Vancouver, British Columbia, Canada.

 
Ayuujk women from Radio Jënpoj in Mexico are promoting Indigenous women's leadership in media. En español

 
Cat Monzón (Maya K'iche'), artist, merchant, adventurer from Guatemala, and Cultural Survival Indigenous Community Media Youth Fellow Coordinator. En español
 
3. Listen and share podcasts by and about Indigenous women. 
The perspectives and inclusion of Indigenous women is essential to gender equality worldwide. Using community radio as a tool, we invite you to celebrate Women's Day by bringing Indigenous women's perspectives to the airwaves. The following programs are free for you to listen to, download, and broadcast! Access more here.


Teaching and Learning Khoekhoegowab - Erna Esme Honnes Speaks
Multilingual education based on mother tongues is a key component of inclusion in education. What are the challenges on the ground when it comes to teaching Indigenous languages? Cultural Survival spoke to Erna Esme Honnes, a Khoekhoegowab teacher from the Damara Peoples in Namibia about her experiences.

Finding Balance - An Interview With Jannie Staffansson
To achieve gender equity, women need to be at every table where decisions are made. In this podcast, we speak to Jannie Staffansson (Saami), a renowned Indigenous climate change expert and aCultural Survival board member. Staffansson tells us about balancing traditional lifeways today.




The Sacred Feminine
There are many issues that Cultural Survival has covered and fought for as an organization over the past 50 years, but one thing that stands out for our Executive Director Galina Angarova, and is very close to her heart, is the topic of the sacred feminine.


Indigenous Women Changemakers: Victoria Tauli-Corpuz
Victoria Tauli-Corpuz (Igorot Kankanaey, Philippines), a long-time activist and former UN Special Rapporteur on the Rights of Indigenous Peoples, shares her experience with successes of small, local groups reaching out to the international community to collaborate in better defending their rights. 


Zero Discrimination Against Women
In this program, we pay homage to Xoroxloo Duxee, an Indigenous woman from Botswana who died from starvation and dehydration because access to a water well in the desert had been restricted.
Indigenous Women Changemakers: Joan Carling
Joan Carling (Kankanaey from the Philippines) is the Focal Person/Convenor for the Indigenous Peoples Major Group for Sustainable Development. Here she explains the benefits of the participation of Indigenous Peoples in local and global decision-making, which would bring a diversity of perspectives and solutions to pressing issues.


The Defense of Indigenous Intellectual Rights - The Case of T'boli Women
When the T'boli community in the Philippines learned that their distinctive Tnalak-style garments were being produced under false pretenses by non-T'boli manufacturers, they organized. T'boli women were able to secure collective intellectual property trademark rights to Tnalak weaving that are specific to their geographical location, which was an important victory for their community of women weavers.
Mujeres Indígenas guardianas de conocimientos ancestrales
En el marco del Día Internacional de la Mujer, hemos preparado un programa especial sobre mujeres Indígenas guardianas de conocimientos ancestrales como la medicina tradicional y la partería, saberes que han sido resguardados principalmente por ellas y que son fundamentales para asegurar la salud y la vida en los pueblos y comunidades Indígenas. Conozca más sobre la importancia de la medicina tradicional para los Pueblos Indígenas y el papel de las parteras en este tema, así como su rol fundamental en la lucha sobre la violencia contra las mujeres.
Mujeres líderes comunitarias y pandemia en español y Me'phaa
En esta cápsula producida por Radio Chilate escucharemos la palabra de dos mujeres representantes de las comunidades de Cotzalzin y la Haciendita, municipio de Ayutla de los Libres, quienes denuncian la discriminación hacia las mujeres en sus comunidades y conversan acerca de cómo a pesar de las restricciones por la pandemia y el incremento de tareas para ellas, decidieron hacer valer sus derechos y participar en la toma de decisiones.
Liderazgo de las mujeres, en español y Kaqchikel
¿Qué entendemos por liderazgo de las mujeres? En este episodio de la serie "Contrarreloj", producido por Radio Stereo Juventud, una joven de Sololá, Guatemala, reflexiona sobre este tema y afirma que el liderazgo femenino no es, como muchos piensan, que las mujeres asuman cargos en el gobierno o transformen su carácter, sino implica adquirir habilidades que permitan a las mujeres tomar la iniciativa y proporcionar ideas innovadoras. Te invitamos a escuchar más sobre el tema en el siguiente programa.
 
4. Watch our "Indigenous Women: The Strength of Our Communities" webinar.
Featuring: Hindou Oumarou Ibrahim (Mbororo), President of the Association for Indigenous Women and Peoples of Chad (AFPAT); Tarcila Rivera Zea (Quechua), Founder and Vice-President, Chirapaq; Gertrude Kenyangi (Batwa), Executive Director, Support for Women in Agriculture and Environment (SWAGEN), Uganda; and Christa Mancias (Esto'k Gna), Carrizo Comecrudo Tribe of Texas Tribal Secretary. 
 
5. Attend one of our parallel events at the Commission on the Status of Women
The sixty-sixth session of the Commission on the Status of Women will take place from March 14 to 25, 2022. Cultural Survival is organizing two parallel events highlighting the important roles Indigenous women play in combatting climate change.



6. Learn about Indigenous women's rights.
Watch and share this video by Asia Indigenous Peoples' Pact.


8. Support Indigenous women artists!
Indigenous artists have been hit hard by the COVID-19 pandemic. Support Indigenous women artists by purchasing their art.




7. Donate to Cultural Survival.
For close to five decades, Cultural Survival has prioritized projects centering Indigenous women and engaging women's and girls' leadership. An investment in Cultural Survival is an investment in Indigenous women and girls' leadership globally! DONATE