We are elated to announce our team at Cultural Survival is continuing to expand! Our staff and Board are majority Indigenous and a majority women and they come from the various communities and regions we serve. Our growing team has a diverse set of expertise, skills, cultural knowledge, identities, and experiences and through their leadership, we continue to decolonize, Indigenize, and deepen our work. As an Indigenous-led NGO and U.S. registered non-profit, we advocate for Indigenous Peoples' rights and support Indigenous communities' self-determination, cultures, and political resilience since 1972. For 49 years, Cultural Survival has partnered with Indigenous communities to advance Indigenous Peoples' rights and cultures worldwide. Entering into our sixth decade is a major milestone and as an organization, we have implemented some incredible, transformative shifts. 
 
Please join us in welcoming the new members of our staff. 
 
Meet Veronica!
Verónica Aguilar (Mixtec), Keepers of the Earth Fund Program Assistant, is a member of a migrant Mixtec community in Veracruz, Mexico. She studied Hispanic Language and Literature at the University of Veracruz, and Linguistics at Universidad Nacional Autonoma de Mexico. She has worked as a translator, copy editor, radio presenter, and research assistant in the field of education. Verónica recently moved to traditional Mixtec lands to engage in a personal project -- learning the language of her family. She is also concluding a historical and linguistic documentation project in her community. Reach Verónica at  veronica.aguilar@culturalsurvival.org.
Meet Amparo! 
Amparo Monzón (Maya K'iche), Program Assistant to the Community Media & Indigenous Rights Radio Programs, was born in Guatemala. Amparo holds a bachelor's in Graphic Design from John Brown University and a master's degree in International Relations from Westminster University in London. She was a Walton International and Chevening scholar. She is fluent in K´iche´, Spanish, and English.  She has worked with the U.S. Embassy as its EducationUSA Outreach Coordinator, at Pop Wuj Organization as its General Coordinator, and in the Global Public Service Academy as the Admissions and Recruiting Coordinator. Amparo is also studying to become a midwife and is passionate to share and learn about the everyday life of people around the world. Contact Amparo at amparo.monzon@culturalsurvival.org 
Meet Bryan!
Bryan Bixcul (Maya Tz'utujil), Executive Assistant, comes to Cultural Survival after working a decade in the customer service industry in Guatemala. He is interested in the empowerment of Indigenous communities, especially for women, and in political action to assert Indigenous Peoples' rights.  Bryan is pursuing a degree in Economics at Universidad San Carlos de Guatemala. He is fluent in Tz'utujil, Spanish, and English. Contact Bryan at bryan.bixcul@culturalsurvial.org


We also wanted to share the exciting news that some of our seasoned staff have stepped into new roles at the organization. 
 
Avexnim Cojti (Maya K'iche) is now our Director of Programs. Avex has managed the Community Media Program since 2015 and the Indigenous Rights Program since 2019. Avexnim is from Chuwila, Guatemala. She is a sociologist with more than fifteen years of experience in the fields of immigration, multiculturalism, Indigenous community development, and Indigenous rights. She holds a degree in Indigenous Government Studies from the Institute of Indigenous Government, Vancouver, British Columbia, a sociology degree from Simon Fraser University, and a master's degree in Public Administration from the University of Regina. Contact Avexnim at avexnim@cs.org.
Rosy Sul González (Maya Kaqchikel) is now the Indigenous Rights Radio Program Manager. Since 2012, Rosy has worked as a radio producer and the coordinator of the Indigenous Rights Radio program. Rosy comes from Sumpango, Sacatepéquez, in Guatemala. She studied communication sciences at the Universidad de San Carlos in Guatemala City, and for five years volunteered at Radio Ixchel, the local community radio in Sumpango, where she hosted live talk shows and entertainment programs as well as promoted human rights. Contact Rosy at rosy@cs.org.
Sócrates Vásquez García (Ayuujk Jääy) is now the Community Media Program Manager. Since 2018, Socrates has coordinated the Indigenous Community Media Fund. He hails from Oaxaca, México, and is a radio journalist, an activist for Indigenous Peoples' communication rights, co-founder of Ayuujk Community Radio Jënpoj, which has been operating in Tlahuitoltepec Mixe, Oaxaca, for the past 19 years. Socrates recently obtained his doctorate degree in rural development from Universidad Autónoma Metropolitana. Contact Sócrates at socrates@cs.org.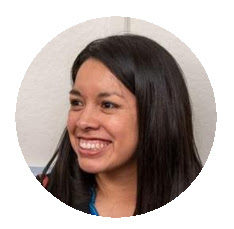 Diana Pastor (Maya K'iche') is now Media Coordinator. She formerly served as Cultural Survival's Central América Media Coordinator where she coordinated a project with Indigenous writers. Diana has a bachelor's degree in Rural Social Work from San Carlos University, Guatemala. She also studied communications, social work, and community leadership at California State University in Monterey Bay, USA. Contact Diana at diana.pastor@cs.org.



We are counting down to our Annual Day of Giving, June 1, as we approach our 50th anniversary in 2022. Please join us in celebrating 49 years of milestones and our growing team of Indigenous leaders by donating to our #CS50 campaign today! All gifts made by June 1 will be doubled up to $5,000 thanks to a match challenge from a generous donor, John Roulac.

Gifts from partners like you, make up over a third of our revenue, and your support plays a critical role in the success of our organization. Thank you for your continued support and ongoing commitment to upholding Indigenous rights and self-determination worldwide!