We're headed to COP26!
From October 31 until November 12, the United Nations Framework Convention on Climate Change (UNFCCC) Conference of Parties (COP 26) is happening in Glasgow, Scotland. Indigenous representation is essential in moving world leaders to take immediate action on climate change, and that is why members of our team will be attending to join the Indigenous Peoples' Caucus and other Indigenous and allied leaders in pushing policy makers for urgent and holistic responses to climate chaos. Proactive efforts to center, resource, and respect Indigenous rights, leadership, and stewardship must be prioritized in all layers of decision-making as we collectively engage to combat climate change. 

Cultural Survival's delegation includes Galina Angarova (Buryat), Executive Director; Monica Coc Magnusson (Q'eqchi Maya), Director of Advocacy and Policy; Avexnim Cojti (Maya Kiche'), Director of Programs; Daisee Francour (Oneida), Director of Strategic Partnerships and Communications; Edson Krenak Naknanuk (Krenak), Lead on Brazil; and Polina Shulbaeva (Selkup), Consultant.
"If the global community is serious about tackling the problem of climate change, it must include the input of the very people that have been caring for Mother Earth for centuries, Indigenous Peoples, and take a rights-based approach that honors, respects, and implements the principles of Free, Prior and Informed Consent and the UN Declaration on the Rights of Indigenous Peoples," says Galina Angarova (Buryat). Angarova goes on to also share her aspirations for Cultural Survival's engagement at COP26, "We are looking to get political and financial commitments for Indigenous Peoples, our lands, our territories, and our traditional knowledge. Governments have to back up their words with real action, there is no time to procrastinate. If Indigenous Peoples and traditional knowledge are referenced in the Paris Agreement, that means that every single reference has to be followed up with political and financial commitments. So far that has not been the case."
Follow us on Facebook, Twitter, and Instagram as we report on key actions and takeaways from COP26. 
Help resource our Indigenous delegation by making a gift!
How Indigenous Peoples are Adapting to and Mitigating the Impacts of Climate Change
Frontline Indigenous Communities Address Climate Change
Although Indigenous communities do not always use academic language to discuss climate change, many communities' livelihoods are defined by the close relationships with their surroundings, environmental awareness, and understanding of the ecological and weather-related patterns of their territories. Read more. En español
Adapting to Climate Change by Saving Sacred Seeds
In Guatemala, one of the strategies to preserve native corn seeds is the implementation of agroecological projects that include seed banks and inventories, the promotion of persification of corn, and the building of plots to adapt corn to climate change alterations. Read more.
A Call to Action: Combating Climate Change in the Caribbean
When it comes to agriculture and land management in the region, Caribbean nationals have become more aware of the risks, threats, and opportunities arising from climate change at the regional and national levels. Many projects on large and small scales are taking place throughout the Caribbean supporting the development and implementation of comprehensive awareness strategies and action plans, through mass media production and distribution, training and workshops, soil conservation, reforestation, flood mitigation, land and river bank stabilisation and water conservation. Read more.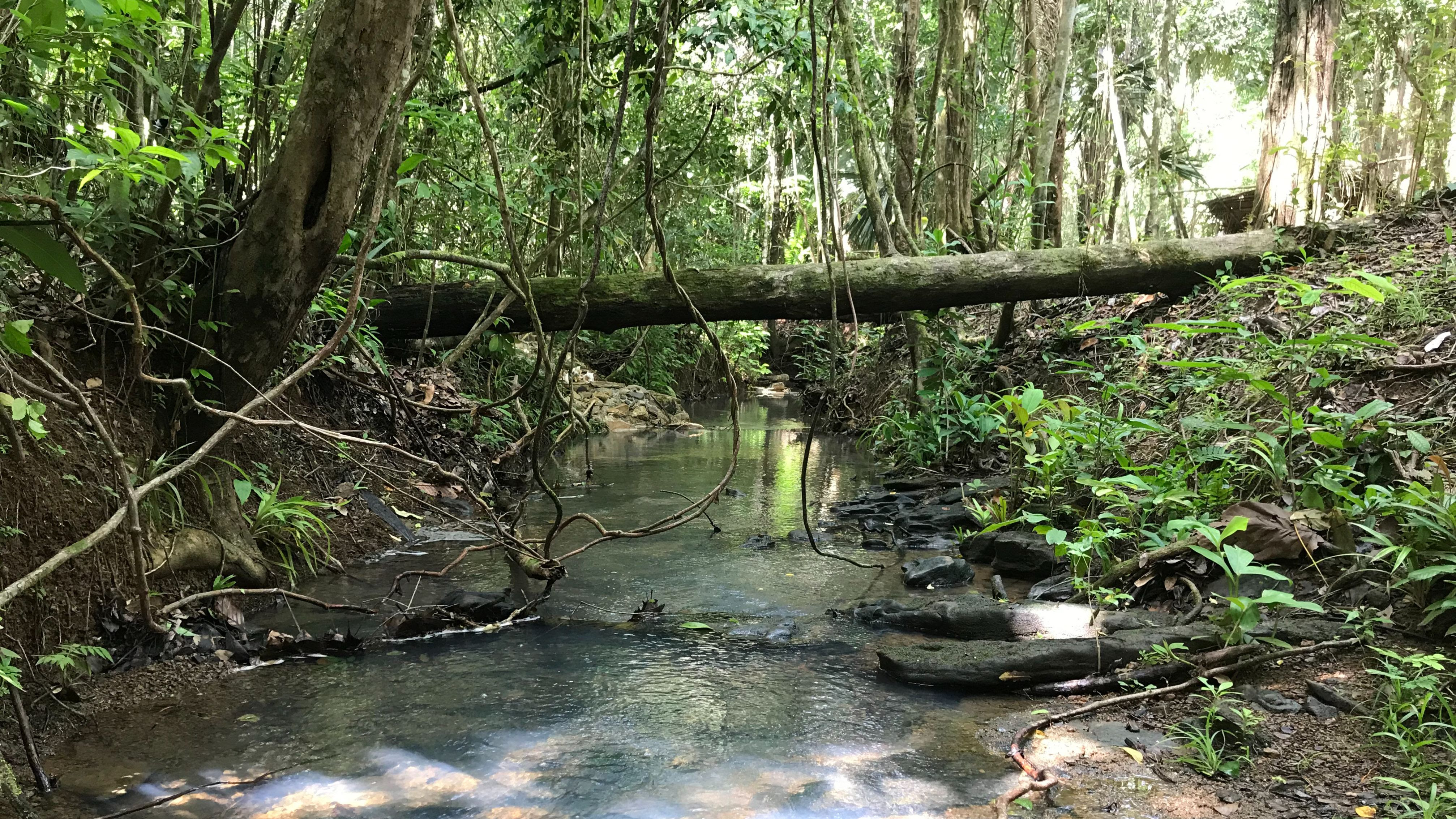 Securing Land Tenure for Indigenous Peoples Directly Combats Climate Change
Understanding that titling and protecting Indigenous stewardship of their lands is an urgent climate solution, the government of Belize has an opportunity to demonstrate leadership on climate change by complying with its court mandate to provide justice in formally titling lands used and occupied by Maya Peoples. Lands used and occupied by Indigenous Peoples in the southern part of Belize remain one of the most forested areas of the country.  Read more.
We are living in a time of crisis. Scientists, farmers, Indigenous Peoples and even the United Nations all agree that humanity's impact on the world's ecosystems and natural resources has brought us to a turning point. If there is no intervention, the planet faces the mass extinction of up to 1 million plant and animal species due to pollution, habitat loss, and climate change.
Though collaboration is crucial to finding solutions for climate change, Indigenous Peoples must be able to maintain, protect, and control their cultural heritage, sciences, and technologies. The UN Declaration on the Rights of Indigenous Peoples provides a legal framework for intellectual ownership by Indigenous communities of their traditional knowledge. 
Cultural Survival's Events at COP26


Group on Earth Observations (GEO) Indigenous Alliance and Cultural Survival are organizing an Indigenous-led session to address the under-representation and inequality that Indigenous women face, as well as inspire the next generation of women to leverage existing technologies to find creative, low-cost, and sustainable solutions to the climate crisis, in particular, addressing adaptation and nature-based solutions. Indigenous women are key climate defenders who possess invaluable knowledge and expertise for climate change responses, yet they are the most affected by climate change. Earth observation (EO) data and tools co-designed by and/or with Indigenous communities are enabling Indigenous women and youth to integrate their Indigenous knowledge with climate change adaptation plans. This is also enabling their voices to be heard in climate policy decisions at the local, national and international levels. Indigenous women will share their innovative projects whilst also outlining the challenges and barriers they face implementing their projects. 

November 9, 2021 11:30 AM - 1:00 PM GMT (UK)
Earth observation-based innovation by and for Indigenous women for climate change adaptation
Tower Base North

Cultural Survival staff will also be participating in other expert panels. Here is our itinerary of events (information on other events will be posted soon):
November 3, 2021  11:15 AM - 12:30 PM GMT
Showcasing Indigenous-Led Climate Work
Indigenous Peoples Pavilion (Blue Zone) 
Watch Live HERE!

Opportunity for funders, supporters, and state parties to learn about incredible Indigenous-led work happening around climate justice and resilience globally. This is an opportunity to interact and consider together ways to collaborate toward climate justice and resilience for all. 
Facilitators: 
Carla Fredericks, CEO of The Christensen Fund 
Kevin Currey, Program Officer, Natural Resources and Climate Change at The Ford Foundation
Speakers:
Joan Carling, Global Director for Indigenous Peoples Rights International
Galina Angarova, Executive Director for Cultural Survival
Vicky Tali Corpuz, Former UN Special Rapporteur on the Rights of Indigenous Peoples
Fawn Sharp, President of the National Congress of American Indians
Jade Begay, Climate Justice Campaign Director for NDN Collective
Quinn Buchwald, Policy Specialist, Environmental Sustainability & Natural Resources for National Congress of American Indians


Nov 5, 2021 2:00 PM GMT - 2:30 PM GMT
Positive Tipping Points for Transformative Change (virtual access)
Physical: Bute Hall
Register
Leaders across the globe are facing up to humanity's biggest challenge yet – transforming societies towards carbon neutrality and harmony with nature. The latest Intergovernmental Panel on Climate Change (IPCC) report is clear: our prevailing economic model and consumption patterns have placed the planet on a trajectory towards uninhabitability. Every new strategy and policy from now on will be judged and measured by its ability to draw down carbon emissions. Though the challenge is great, we have the ability, knowledge, and will to adapt. And there are positive signs. In this session, thought leaders will highlight positive trends from across the world that are triggering new thinking and behavior change. Speakers will discuss what it will take to achieve 'positive tipping points' at which we collectively change for the better – transforming our societies and sustaining life on Earth.
Nov 7, 2021 | 12:30 PM GMT - 1:30 PM GMT
Indigenous Women in Climate Change Solutions: A Holistic and Rights-based Approach to Forests, Food and Finance (virtual access)
Register
In this session, Cultural Survival and the Global Landscapes Forum seek to bring Indigenous women leaders to speak about their leadership in addressing climate change: how we are advocating for this work at the national, regional, and international levels, what we are doing at the community level and share our success stories.